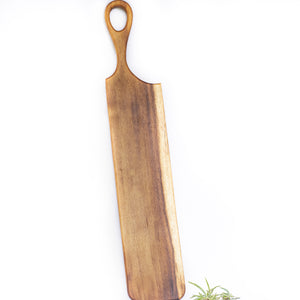 Hand-carved by local artisans from a single piece of wood, this stunning charcuterie will add style to your party spread.    
Approximate Dimensions: 24"L x 4"W x 2.5"H
Please note: Because our products are made by hand, each piece is unique and will have natural variations in color, finish, and design. This variation is part of the beauty of handcrafted items.